Licensed Clinical Psychologist in Orange County, CA
My Style Is Compassionate, Values-Based, &
Action-Oriented, With An Emphasis On Mindfulness.
I Will Help You Embrace Life's Challenges, Using Your Own Strengths And Resources, To Move In The Direction Of Growth you desire.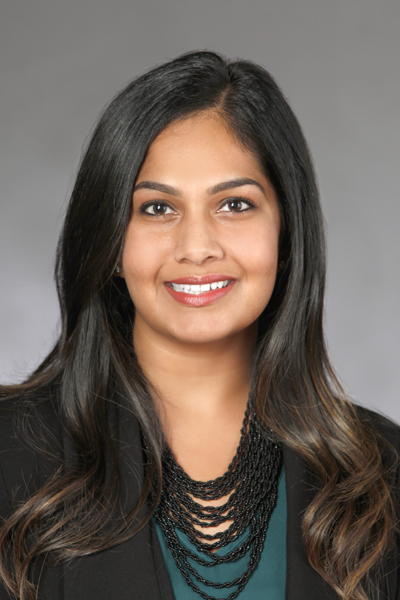 I have almost 10 years of clinical experience and have been in private practice for the past four years. Originally from Chicago, IL, I was part of a group practice serving the Chicagoland area, living the 'windy city' life. Life's journey brought me out to Southern California, where I followed my dream of establishing my own private practice, Embrace Psych. I continue to serve Chicagoans via online therapy, while planting new professional roots in Orange County, CA – providing both online and in-person therapy to those who seek it. I am proud to be a clinical psychologist, and hope to help normalize the importance of being proactive & preventive with our emotional healthcare. Together, we will determine how you can best embrace your mental health & wellness. I look forward to hearing from you!
Dr. Simrin Jaglan is a Clinical Psychologist and Founder of Embrace Psych. She earned her Master's and Doctorate degrees in Clinical Psychology at The Chicago School of Professional Psychology, where she conducted dissertation research on mindfulness, identity formation, and social media use. Dr. Jaglan completed an APA-Accredited doctoral internship at Florida International University where she received intensive training in the treatment of eating disorders, body image concerns, and psychological and neuropsychological assessment. She then completed a post-doctoral fellowship at the Gersten Center for Behavior Health, where she further specialized in treatment of anxiety, eating disorders, body image concerns, past trauma, relationships, and personal development.
Dr. Jaglan's generalist training foundation allows her to work with a variety of clients, differing demographically and in presenting concerns. Over the years, she has been drawn to work primarily with adults and teens in the areas of anxiety, eating disorders, body image, personal development, trauma, and finding balance in significant life transitions.
Dr. Jaglan is trained as a generalist and has been fortunate to work with a variety of clients, ranging in severity, diagnoses, and in a variety of settings (private practice, psychiatric hospital, community mental health, university counseling). Over the past few years she worked with a group private practice and became the "resident specialist" for treatment of anxiety, eating disorders/body image, and established her expertise in mindfulness amongst the group. 
Now, in her private practice, Dr. Jaglan continues to help adults and teens achieve personal development, overall life improvement, increase self-esteem and confidence, process past trauma, build healthier relationships, and manage general emotional and mental health in healthier ways. Dr. Jaglan's experience allows her to emphasize a "client-first" approach and customize treatment to fit what the client needs, wants, and hopes for from therapy. By using a well-rounded, customized, and collaborative approach in therapy, her clients achieve results much more quickly.
Dr. Jaglan prioritizes using evidence-based, effective care in her work with clients. She specializes in using a type of therapy that is based on research and scientific evidence called Acceptance and Commitment Therapy, often referred to as "ACT". ACT has been proven through numerous research studies to be highly effective in treating anxiety, trauma, eating disorders, body struggles, relationship quality, and navigating stressful life changes. It also has been shown to be effective in enhancing overall quality of life while reducing uncomfortable symptoms at the same time. Dr. Jaglan's therapeutic foundation is in ACT; however, she integrates evidence based techniques from other approaches as well.
ACT focuses on increasing mental and emotional flexibility, understanding of self, awareness of the present moment, identifying personal values, acceptance of emotional discomfort, and moving towards meaningful action. It was developed from the family of behavioral therapy, which includes the likes of Cognitive Behavioral Therapy (CBT) and Dialectical Behavioral Therapy (DBT). Unlike more traditional behavioral approaches, ACT highlights personal insight, acceptance of painful thoughts and emotion, mindfulness, valued living, and goals-directed action. A central philosophy of ACT is that we all experience pain in life; pain is a universal part of the human experience. We need to find the healthiest ways to manage the pain and figure out how to stay present, channelling our emotional and mental energy into valued living, while being productive with the unavoidable challenges life will bring. In simpler terms, we need to learn how to healthily live with pain, accepting that emotional/mental pain is part of life at times, and do our best to live in line with what's important to us.
Dr. Jaglan is licensed to practice psychology in California (#PSY-31521) and Illinois (#PSY-071009721). She provides in-person services to those in Southern California, primarily in the Orange County area. Additionally, she provides online services to those living in either California or Illinois.
Dr. Jaglan believes that continued education is essential to growth in life, and especially in mental and emotional healthcare. She values lifelong learning and prioritizes researching effective and cutting-edge techniques to use when providing therapy and counseling. Therapy is not just "laying on a couch talking about the past" and Dr. Jaglan integrates traditional and modern therapeutic techniques in all her work. She continues to attend conferences in the field related to her specialities and focuses on professional development for both personal and professional fulfillment.
Dr. Jaglan was born and raised in the Midwest, specifically in the suburbs of Chicago. She identifies as Indian American and appreciates the balance of her Indian cultural background and her American upbringing. This has allowed her to have a unique cultural perspective in approaching her work with clients. A common and welcome question is how to pronounce her name. It is pronounced pretty much how it's spelled…Sim–rin (like tim-win) Jag-lan (like bag-lin).
She grew up in a big family and maintains close relationships with all, even though everyone is now spread out across the country – from coast to coast! She loves to travel, alternating trips that are more relaxing with those that are adventure packed. She enjoys being in nature, snowboarding, scootering at the beach, eating good food, and exploring new places. Chicago will always be a special place for her; however, the Southern California sun has stolen her heart and she is happy to be planting new roots in Orange County.
"Finding the right therapist for you is important."
What to Expect in Therapy
My primary therapy approach is in the framework of Acceptance and Commitment Therapy (known as ACT), which is an evidence-based approach. ACT emphasizes mindfulness and the present moment, identifying personal values, increasing flexibility in the way we relate to our thoughts and emotions, and becoming unstuck from unhealthy patterns. I very much value my clients and I tailor my therapy approach to what they want, need, and hope for. Therapy is not a "one size fits all" service and my therapeutically diverse training allows me to integrate techniques from additional therapies into the framework of ACT, to fit what my clients need.
My style is compassionate, values-based, and action oriented. Working with me involves delving into present, future, and past concerns, with a focus of meeting you where you are NOW. You will increase insight, gain new perspectives, be listened to without judgment or expectations, and be encouraged to self-reflect on a deeper level. Often, change involves learning healthy coping skills, such as deep breathing and grounding techniques, setting healthy boundaries, and clarifying values. Mindfulness is a powerful player in change/growth and will be included in our work as well. When the time is right we will focus more on changing behaviors, working at your own pace, to work towards goals that you set for yourself.
If you're doubting, questioning, overthinking…remind yourself that joy is in the journey, all paths have obstacles and inner demons to face. Wherever we go, we will find ourselves, and all paths can bring us closer.